You've probably played on one of our tennis courts
Court Makers is a tennis lighting dealer for RLS, TechLight, Elsco Lighting, and LSI. These are the finest environmental tennis and recreational court light systems available. Let Court Makers design your next lighting system.
Don't forget, we provide the installation and services to go with it. Everybody is talking LED Lighting on tennis and pickelball courts and it's simple… more cost upfront… less maintenance… less electricity… but what about the quality of light?
The picture below has Techlight LED (8) 4-brick fixtures and the court on right is Techlight (8) 1000 watt metal halide fixtures… a big difference in lighting and cost to operate.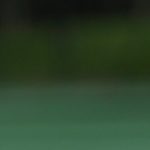 Join the 150,000+ satisfied CourtMakers customers today!
Request a Quote