Pickleball Court Dimensions
For a temporary (or permanent) pickleball court, it is important to know the correct specifications. It is also important to note that if you are setting up an outdoor pickleball court on an existing court surface that is oriented in the normal north/south direction. Here are the latest guidelines provided by the USA Pickleball Association.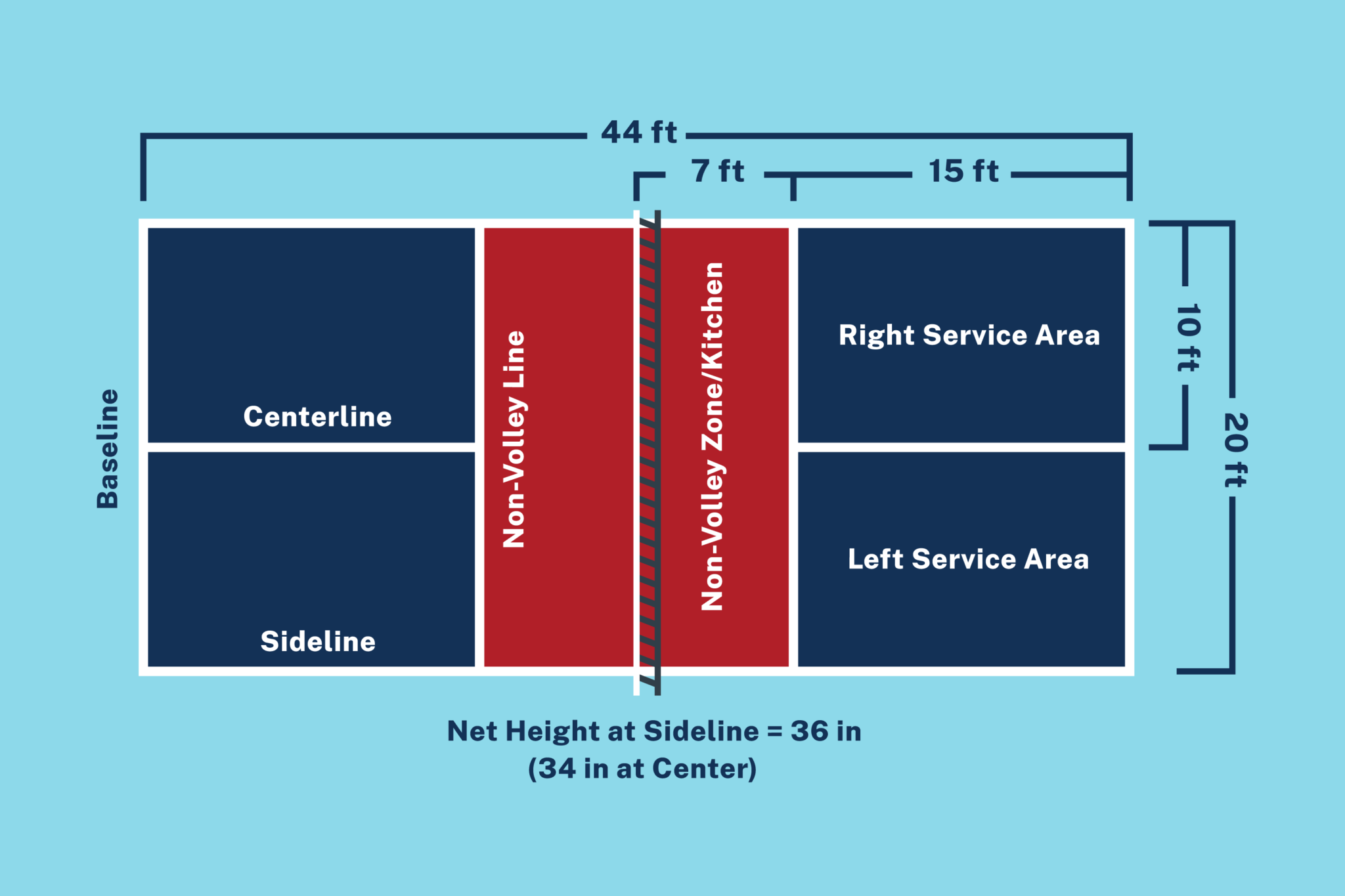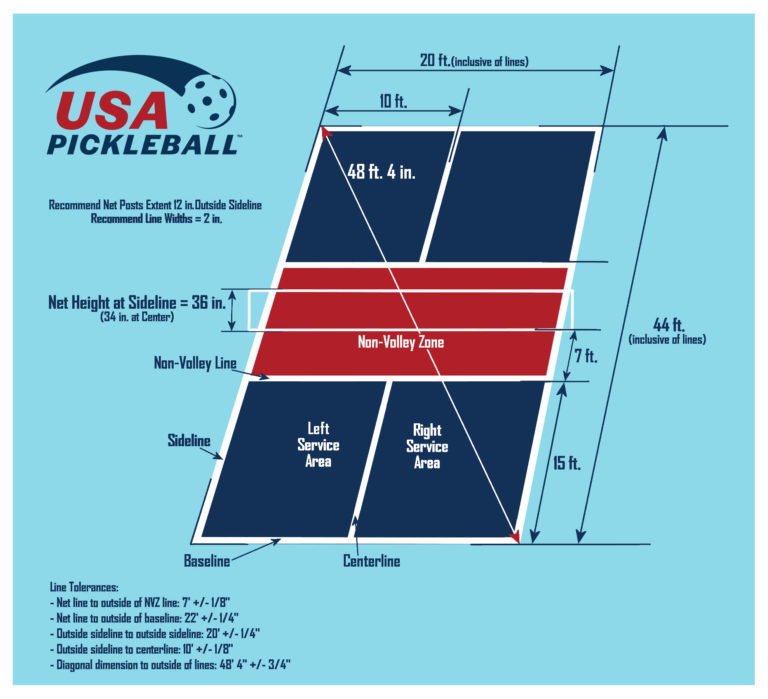 Two Pickleball Courts on Tennis Court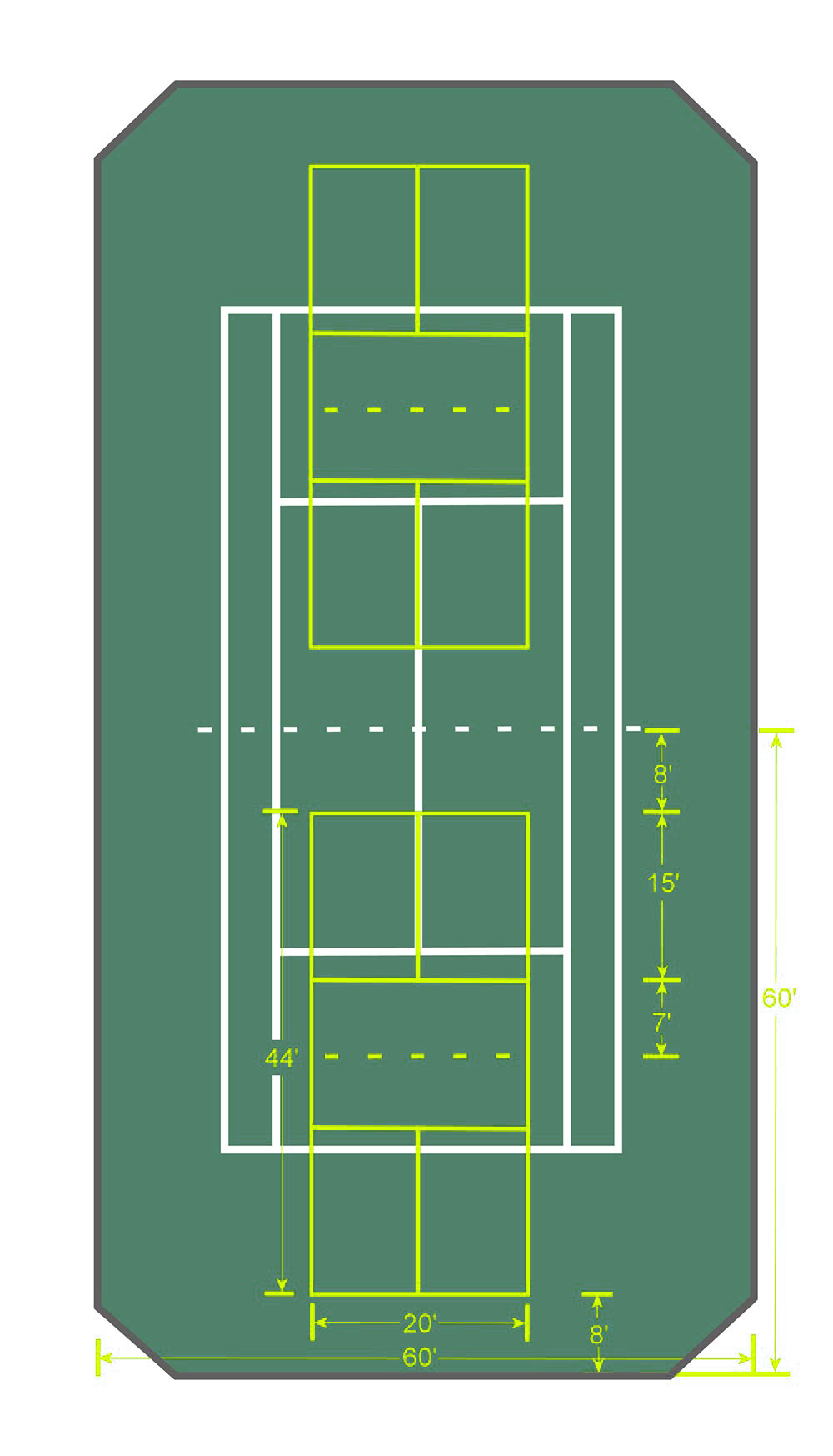 If the corners are angled, then two courts can fit very nicely. The conversion can be temporary if it is desired to be able to continue to use the court for tennis, then USAPA Portable Net Stands can be used for the pickleball courts and the tennis net can be left in place as a backstop for the two pickleball courts.
Four Pickleball Courts on Tennis Court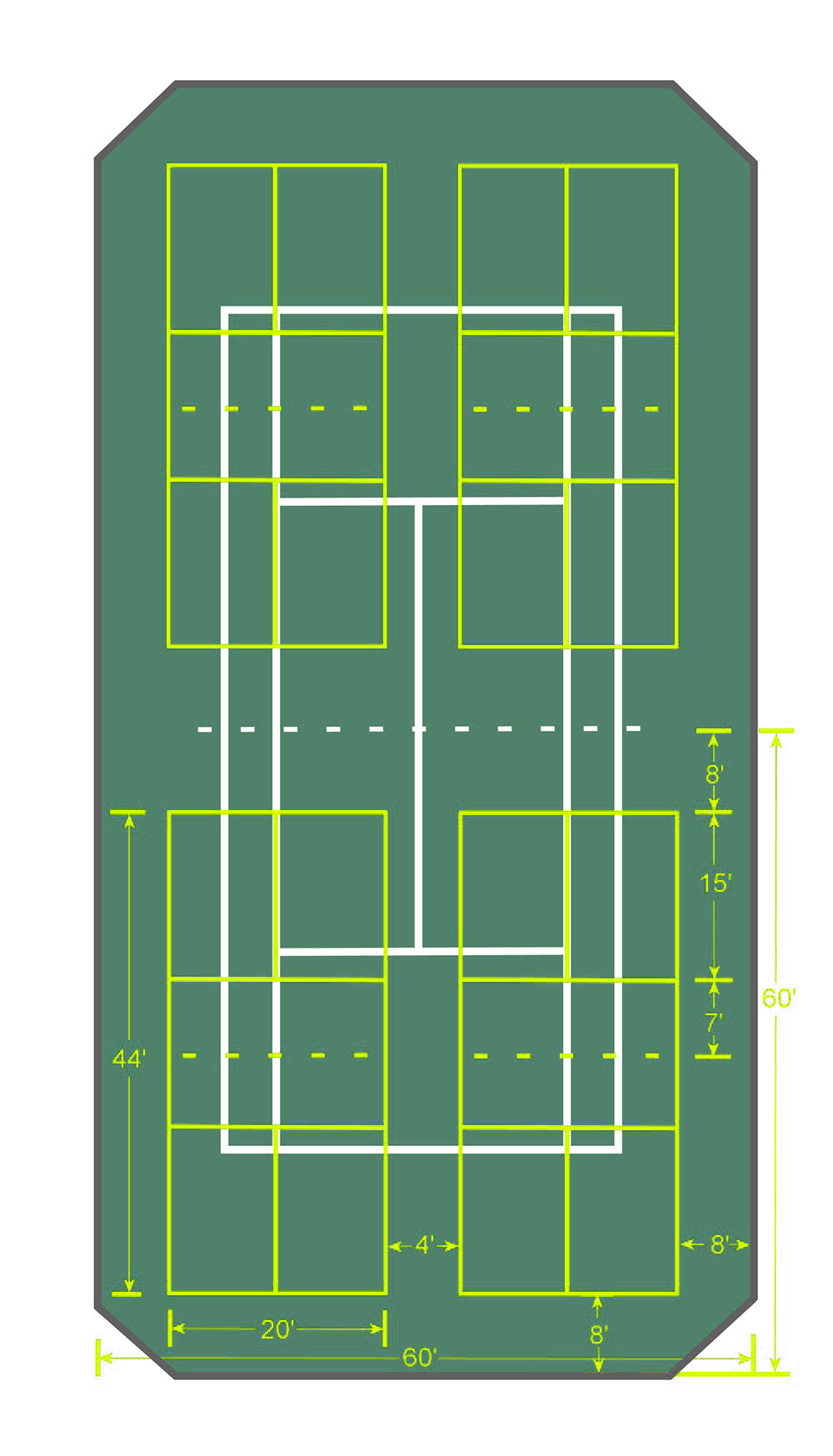 The position of the pickleball courts has been shifted by two feet to allow for the angled corners of the tennis court. That leaves only 6 feet between the pickleball baseline and the tennis net. That is a little tight, but works. The compromise is especially acceptable if the tennis court is being used temporarily while permanent pickleball courts are being built. Note how the lines are made to coincide as much as possible with the tennis court lines in order to minimize line confusion for the players.
Dual Tennis Court converted to Single Tennis with Dual Pickleball Courts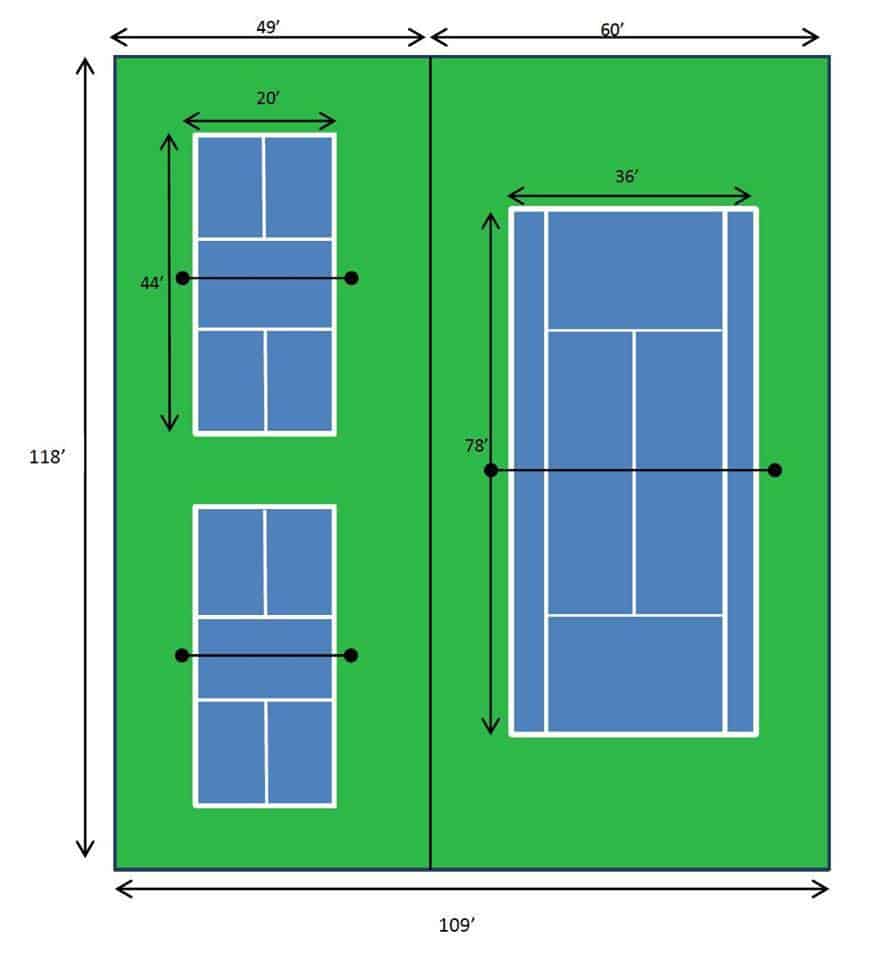 Existing Pavement Conversions
Examples of Existing Payment Conversions Including Layouts for Basketball Courts and Inline Hockey Rinks (diagrams from the ASBA/USA Pickleball Courts Construction & Maintenance Manual)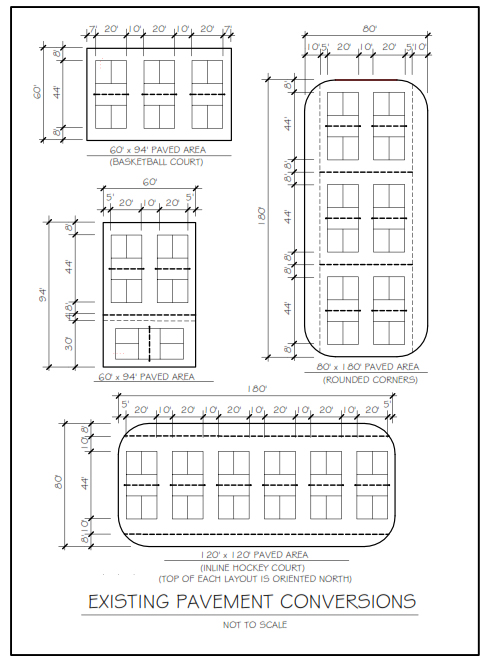 Examples of some of the hundreds of Pickleball Courts constructed by CourtMakers.